The Tide Tones plays every at the bottom of every hour on Radio Sausalito (around :30).

See the current local tides NOW on our LOCAL>Todays tides page.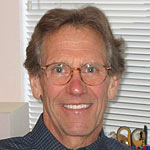 Host Peter Huson. Photo by Maureen Huson.
Hosted by Peter Huson, Tide Tones announces the highs and lows of today's tides in Sausalito. Fishermen, sailors and waterfront enthusiasts can keep up with the ever-changing heights of the San Francisco Bay.
Peter Huson, aka The Tide Guy, is a bit of a musical polymath. He was raised in the suburbs of Chicago, and graduated from the University of Illinois with a BS in Economics, and moved to the Bay Area in 1973. Brought up on a steady diet of Oscar, Erroll, Teddy and Ella, he developed a great appreciation for the world of jazz. A pivotal moment in his journey of jazz discovery was the first time he heard Miles Davis' Sketches of Spain.
In addition to being a quasi-Deadhead, he is a life long fan of Classic Rock and Roll and The Blues. A long term lover of classical music, especially the world of baroque opera, he finds most of his current jazz listening is focused on the genre referred to as European Chamber Jazz (most all things ECM).
A Sausalito floating home owner and resident since 1999, he has an understandable and abiding interest in the actions of the tides.