Live Stream!
There are many ways to listen to Radio Sausalito online. Choose one that works for you: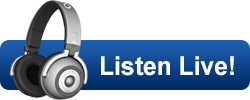 NOTE: If the links above do not work, just send an email to us info@radiosausalito.org and we'll help to get you listening!

Link to beta player from TuneIn…
If all else fails, use this lower fidelity backup stream.
As of December 1, 2016, Radio Sausalito's streaming is provided by StreamGuys with licensing by ProNET.
Radio Sausalito's Audio Stream launched on October 2013 powered by SHOUTcast with licensing by Radionomy.