Jazz Connections – Mondays at noon and 9pm on Radio Sausalito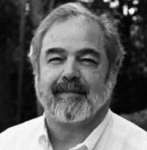 Host: Larry Slater a.k.a. "The Jazz MD"
A retired family physician, Larry has a decades long passion for jazz, and brings his eclectic taste and passion for jazz history to Radio Sausalito. His thematic shows highlight the history of jazz, from jazz musician profiles to surveys of composers and innovators.
Whether you're a jazz novice or long term jazz fan, you'll hear something new on "Jazz Connections"
Select past episodes can be heard online.
Show Launch Press Release (June 5, 2023)