Listen in: Fridays from noon-1pm and and 7-8pm on Radio Sausalito
What inspires the people who inspire you? How do creative people create?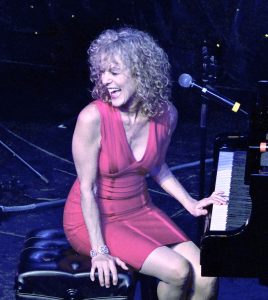 Grammy nominated jazz pianist, vocalist, author Judy Carmichael explores these questions with fascinating, creative people every week on Judy Carmichael's Jazz Inspired, now in its twenty-first year on air. Everyone from Seth MacFarlane and Billy Joel to Jeff Goldblum and Neil deGrasse Tyson discuss their creative process and how their passion for jazz has inspired their work. Guests share their favorite recordings as well as insight into their life and art.
Witty, anecdotal, informative, Judy Carmichael's Jazz Inspired gives you new insights to the world of jazz and the wide range of fans who love it. Ms. Carmichael brings her long career experience and love of jazz to her discussions with each guest, many of whom hail from the San Francisco Bay Area and inspires fascinating, insightful interviews filled with warmth and humor.