What?? . . . My favorite show is . . . GONE ??
Radio Sausalito is produced entirely by volunteers. And though our listeners love and look forward to their favorite shows, our hosts and volunteers do tend to come and go with the tides. Here is a list of our shows that are no longer heard on the station, and some of the volunteers who contributed their time and energy to Radio Sausalito over our 20+ years of broadcasting.
The Jazz Lounge

The Jazz Lounge, created and hosted by Allan Berland, explored the Golden Age of jazz of the 1950's and 60's. Allan's wife Joanna volunteered to become the program's sound engineer, director, and editor. The Jazz Lounge was a co-production of the station and Berland Productions. It aired on Radio Sausalito from June 2019 – Feb 2022.
Tribute: Joe Agro – Music Director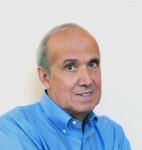 Joe Agro passed away in September 2020. Joe Agro was born and raised in The Islands — Manhattan, Staten and Long, where he worked his way through school playing the saxophone around The City. Having studied engineering and business, he worked day jobs for awhile and raised a family. In 1989, after not playing for nearly thirty years, he started playing music again. He moved to the Bay Area in 1994. Joe devoted most of his time to music: playing saxophones; managing bands, including the Bossmen and the Starduster Orchestra; running jazz festivals and other entertainment events; writing articles for music publications; working for the Monterey Jazz Festival; volunteering as Music Director for Radio Sausalito. He also coauthored a book about the drummer Harold Jones, written along with his friends Harold Jones and Gil Jacobs.
Tribute: Mike Larner – Engineer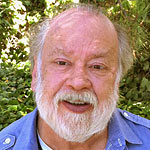 Photo by Court Mast
Mike Larner passed away in December 2017. We thank Mike for the advice and work he did over 15 years to help make the station sound great.
Mike grew up in San Francisco and got his first radio DJ job in 1964 — a 6am-10am shift on weekends at a classical music station (a stretch for a partying college student). In 1967 he moved over to KFRC and played the hits for a couple of years, then he decided he'd rather make the hits than play them. He landed a position with Columbia Records when they opened a recording studio in San Francisco in 1970.
Over the years, Mike worked with Columbia and other studios on recordings of major artists like Quicksilver Messenger Service, Sons Of Champlain, Santana, Blood, Sweat & Tears, Simon & Garfunkel, Dr. Hook & The Medicine Show, Barbra Streisand, Taj Mahal, Confunction, and Herbie Hancock.
Dock of the Bay…
A series of short-form radio documentaries that used research and interviews to explore a city's varied landscapes, soundscapes, and even its smellscapes. To e-mail this host, see our Contact the Station page. In partnership with Radio Sausalito …
More info HERE
To hear past podcasts of Dock of the Bay… click HERE
LMLU (ANDREW CLYDE)
Andrew hosted our Live Music Line Up from January 2012 through September 2013. Billed as "Marin's Premier Crooner," Andrew also performed in Bay Area clubs as a singer and bass player.
BARRACUDA BY THE BAY
A specialty music show devoted entirely to jazz from the 1970s. Host Barbara Clark spun tracks by Herbie Hancock, Don Ellis, Wayne Shorter, Miles Davis and other performers from this innovative decade.
This show aired from March 2012 through September 2013.
More about Barracuda by the Bay
JOURNEYS IN LATIN JAZZ
A showcase of the all-inclusive music indigenous to Africans dispersed throughout the Americas, with a spotlight on the Bay Area connection in the development and proliferation of Latin-jazz. Hosted by Hermando Bossett, a co-production of Radio Sausalito and Ethnic Arts Institute International.
This show aired from January 2012 through February 2013.
More about Journeys in Latin Jazz . . .
DRIVE-BY SHORTS
A spoken-word program of selected works of short fiction, featuring stories of 500 words or less. Read by your hosts A.T. Lynne and Peg Alford Pursell.
This show aired from December 2009 through January 2010.
MARINSCOPE NEWSBREAK
Headlines for the week from the newsroom of Marinscope Community Newspapers. Hosted by Jessica Mullins.
This show aired from October 2008 through October 2011.
THE ZADEK ZONE
Hosted by Bob Zadek, comes to you from Sausalito, Marin County, just north of the Golden Gate, California. Hot issues, fearless commentary, and unique insight into local matters.
This show aired from August 2007 through October 2009.
TABLE SCRAPS
Restaurant reviews from around Marin County with your host Saul Isler!
This show aired from March 2008 to July 2009.
HAPPY DAYS
Love the Gatsby Era? Take a musical trip down memory lane with Marcie Judleson and hear all the great tunes of the 1920s and 1930s! Transport ourself back to the Golden Age of American Popular Song!
This show aired from October 2005 through Nov 2006.
BRILLIANT CORNERS
Where the Poetry of Jazz meets the Jazz within the Poem. Join your host Beau Beausoleil, poet and author of nine books of poetry.
This show aired from October 2005 through October 2006.
SCRATCHED
Remember LPs? Now you can hear rare and historic vinyl on the air again, played from cover-to-cover without interruptions. Scratched was hosted by Carolyn Finley, who has been an avid jazz listener for over 30 years.
This show aired from 2002 through 2006.
Sorry, there are no Archived Podcasts.
BAY AREA JAZZ SPOTLIGHT
Our arts reporter LauraLee Brown highlights a different local jazz artist every month. Find out more about our amazing local musical talent.
Sorry, there are no Archived Podcasts.
CHECK IT OUT!
Tune in for library news, author chats, and "Good Reads" book reviews. Hosted by librarian Phil Sheridan. Produced in association with the Board of Library Trustees and the Sausalito Public Library.
Sorry, there are no Archived Podcasts.
JAZZ LEGENDS
Host Sue Rhine will take you on a weekly audio journey exploring the infinite spectrum of Jazz Legends. You won't want to miss this weekly audio feast!
This show aired in 2005.
Sorry, there are no Archived Podcasts.
THE CALEDONIA STREET BLUES HOUR
The best of the blues from old and new, from near and far. Host Bob Greenberg, a.k.a. the Blue Shadow, creates each show from his extensive music library, a collection begun nearly 50 years ago and spanning the history of recorded music.
This show aired in 2005.
Sorry, there are no Archived Podcasts.
THE JAZZ KITCHEN
Join the Kitchen Man, Robert Greenberg, as he cooks up a double helping of tasty food and mouthwatering jazz!
Sorry, there are no Archived Podcasts.
JAZZ & BLUES BY THE BAY CONCERTS
The only place you can hear broadcasts of Sausalito's popular Jazz and Blues concert series at Gabrielson Park! Exclusively on Radio Sausalito!
Sorry, there are no Archived Podcasts.
GRAPES OF JAZZ
Join Sean Bisch for the Grapes of Jazz and explore the world of wine. From the pairing of food and wine to where to find the best wine values around the Bay, each episode offers insight into the pleasures of wine. So whether you enjoy a $10 bottle every now and then or $100 bottles every night, the Grapes of Jazz has something for you.
Sorry, there are no Archived Podcasts.
WEBMASTER – Court Mast
Court Mast designed and maintained the website from 2012 to 2013. A Sausalito floating home resident since 1994, Court combined his love of the water with his jazz composing, and in 2008 composed and produced the jazz CD, Sausalito Summer, on the Jazz Vista label.
PSA's– John O'Connell
John O'Connell produced many of the Public Service Announcements on Radio Sausalito. His big break came in 2008 when he responded to a call for "Talent" in the Sausalito Currents to apply to Radio Sausalito! He brought his talent to the literally thousands of announcements Radio Sausalito makes every year to support local nonprofit organizations.
THE FIELD TRIP
Mitchell Field's The Field Trip was Arts and Entertainment interview program. Field talked with actors, artists, writers, musicians, directors. . . some of the people who make the Bay Area a fun and fabulous place to live. Whether it's the child star of the Marin Mountain Play or a household name known the world over, they were all on The Field Trip!
A DIFFERENT SLANT
Local Politics and opinion deftly delivered each week, A Different Slant was the only local radio show to offer a unique, in-depth understanding of key topics affecting Sausalito and Southern Marin. Each week from April 2011 through November 2014, host John Flavin uncovered new facts and ask hard questions so listeners could stay informed on matters that have an impact on their neighborhood and their wallets.