Bay Birds plays Thursdays at the top of every hour on Radio Sausalito (Thursdays at 4pm on Marin Cable 26).
To see all the podcasts of Bay Birds click HERE.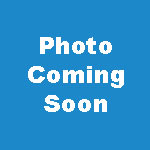 Hosts Wendy Dalia and Michael Zigler.
San Francisco Bay is a premiere place for birds. And you don't have to be an ornithologist to know that these winged wonders are an essential part of the area's natural beauty. Bay Birds takes a closer look at the birds that make the Bay Area great — explaining in plain terms the amazing creatures we see every day.
Join hosts Wendy Dalia and Michael Zigler for a little science, a little natural history, and more than a little fun. You're bound to learn something new with every episode. Bay Birds is brought to you by the people who know birds best — the National Audubon Society and its Richardson Bay Audubon Center & Sanctuary in Tiburon. Welcome to Bay Birds.