Film lovers have a new outlet to discover the latest news around the Bay Area film scene. Celluloid Dreams is a radio show dedicated to all aspects of moviemaking, with a focus on what's happening around the Bay Area. On the air in the South Bay for over 20 years, the show made its debut in the North Bay on Radio Sausalito in December.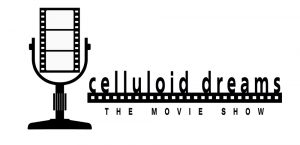 The series is produced, written, and hosted by Tim Sika who has conducted in-depth interviews with hundreds of people involved in every aspect of filmmaking since the show's inception in 1996. Over the years, Sika has brought some of the greatest stars in Hollywood to his show including John Travolta, Salma Hayek, Julie Andrews, and Johnny Depp just to name a few. Along with interviews, the show covers all the major film festivals and also includes film reviews with a particular focus on independent film and local cinema.
"We have been broadcasting in the South Bay for over 20 years, and its great to finally expand our radio reach to film lovers in the North Bay" says Sika. "There's so much going on in film around the Bay and beyond – even listeners who don't closely follow the movies will find something to enjoy. "
Tune in Thursdays from 4-5pm and again at 8-9pm to hear the latest weekly episode. Check out this link for past episodes and podcasts.